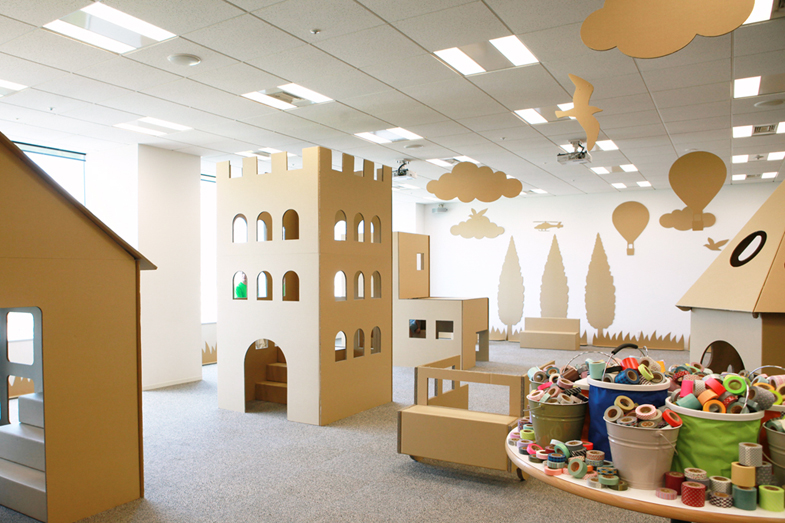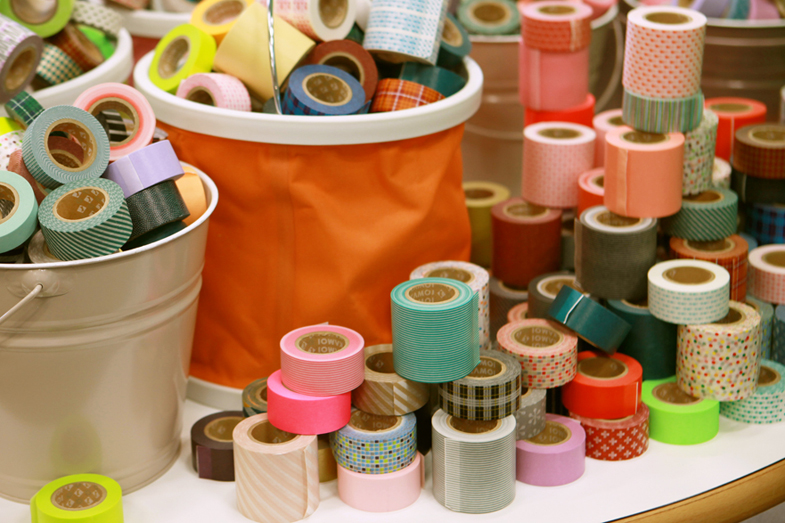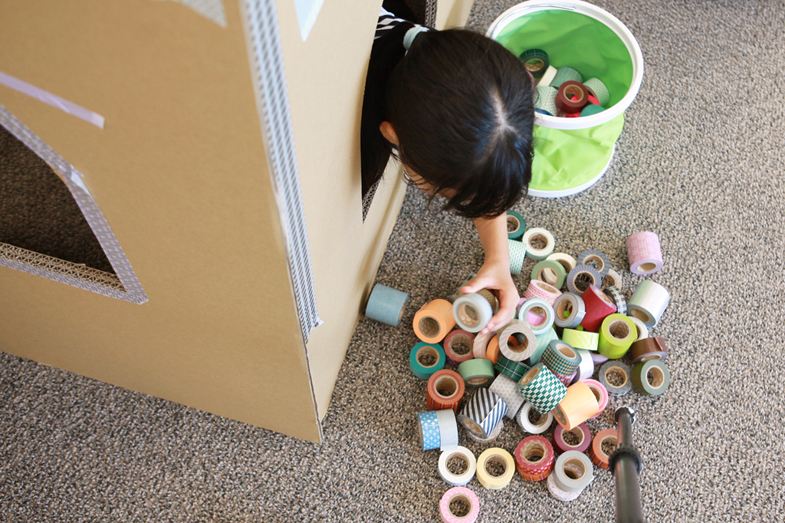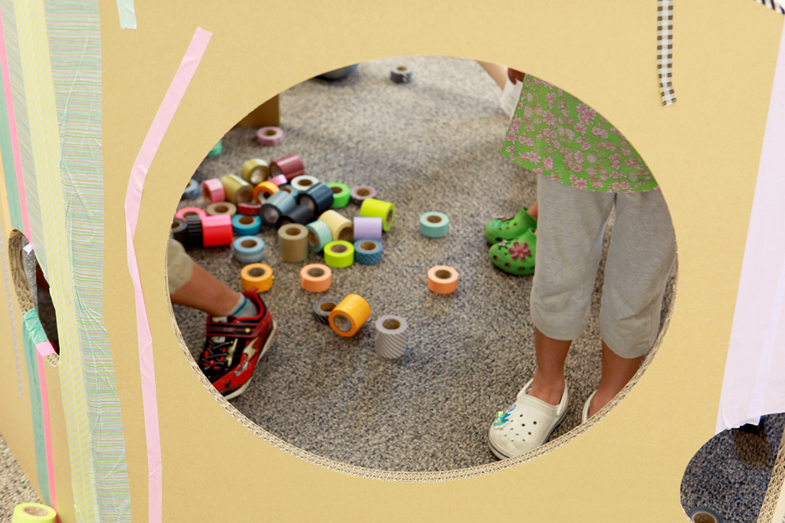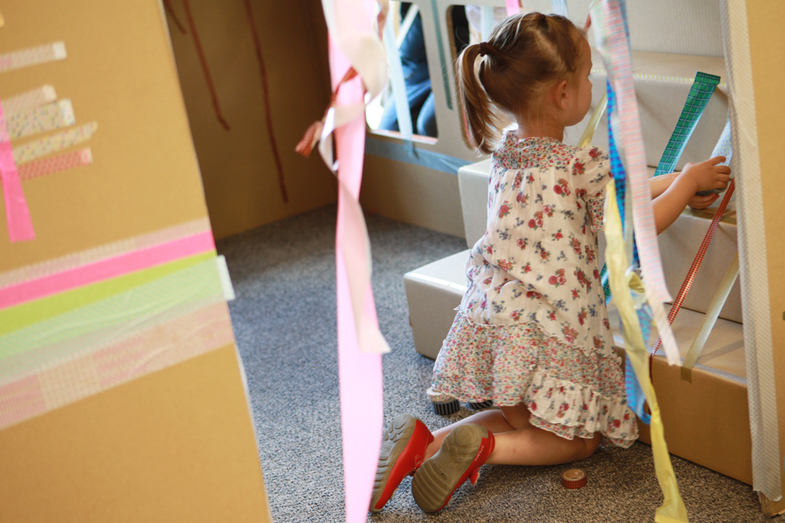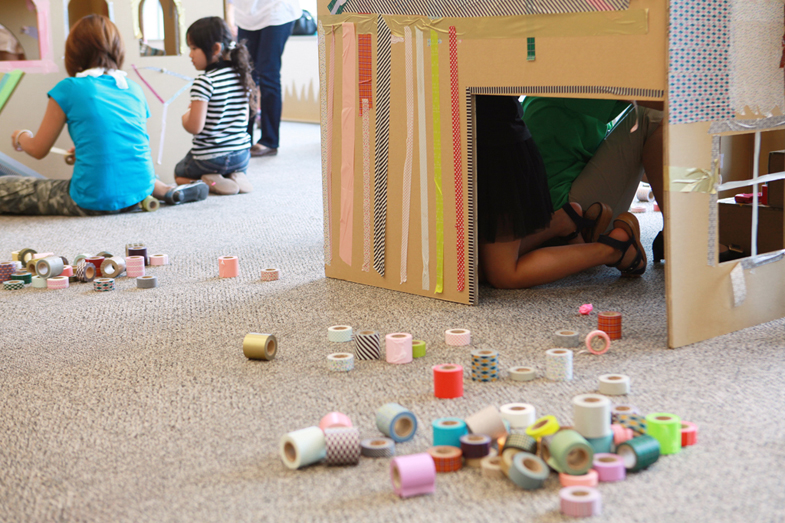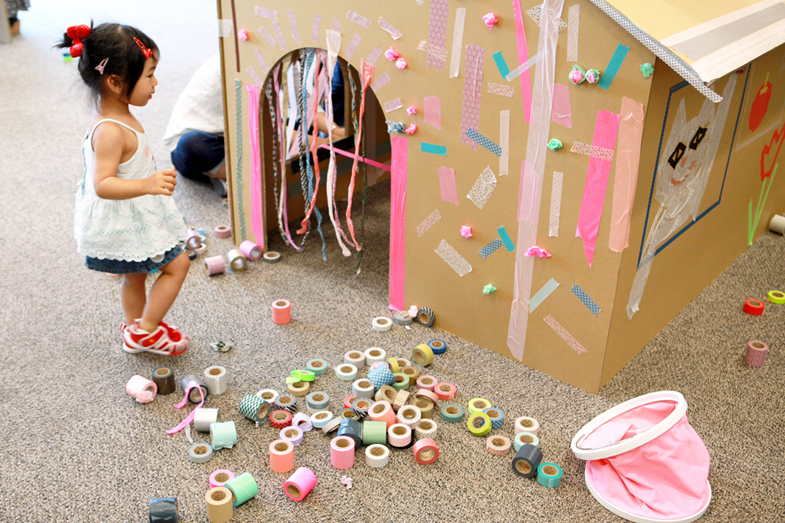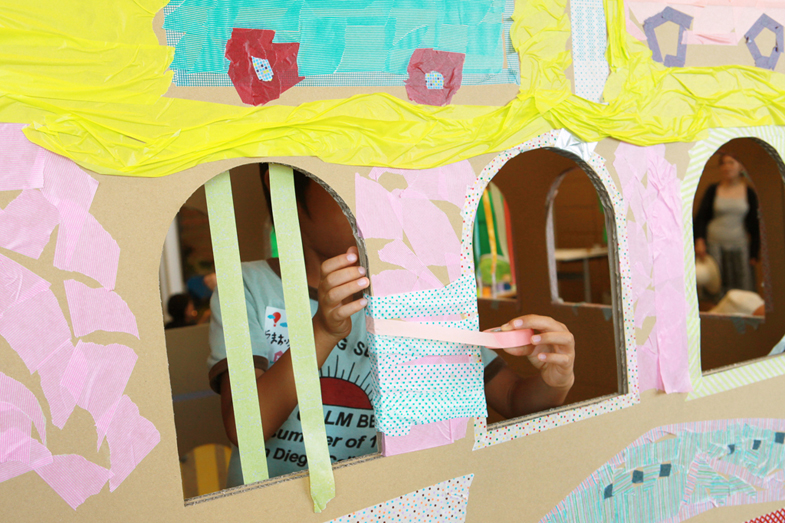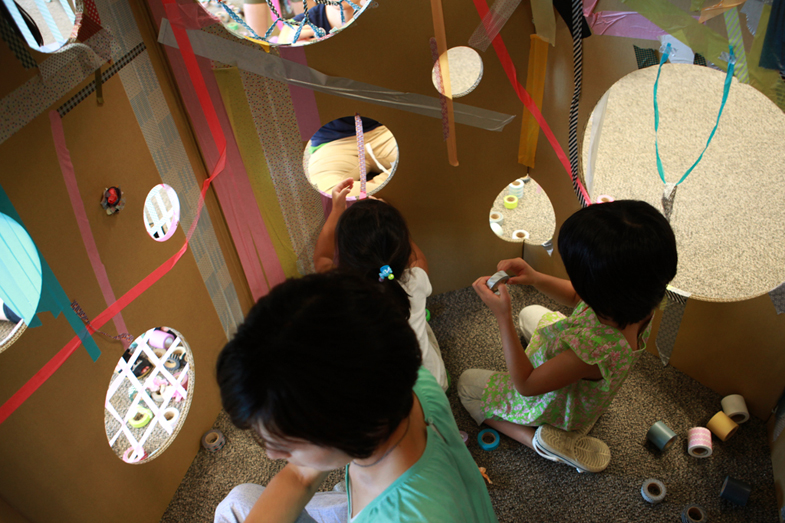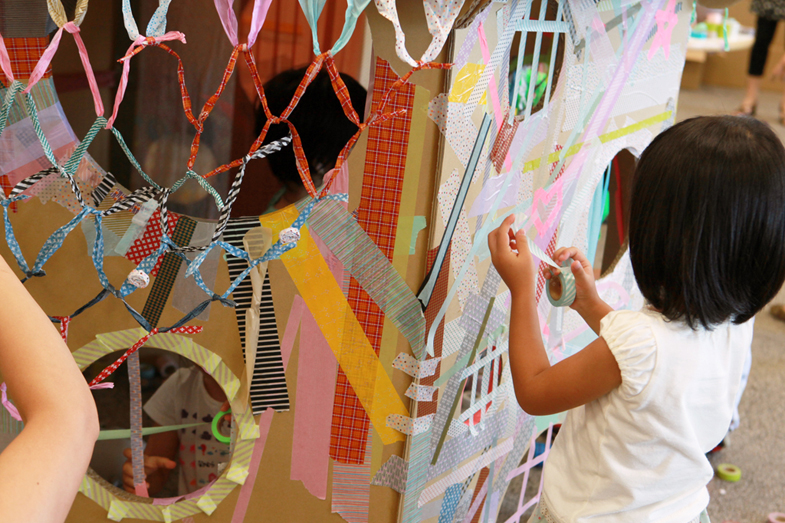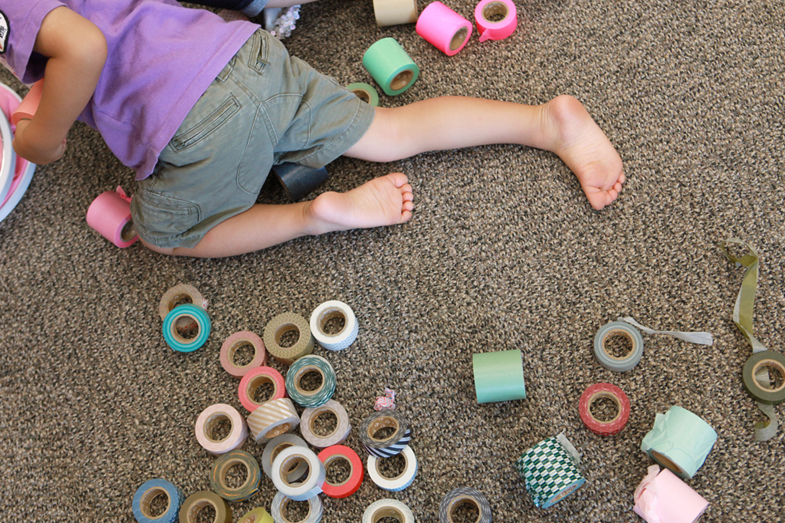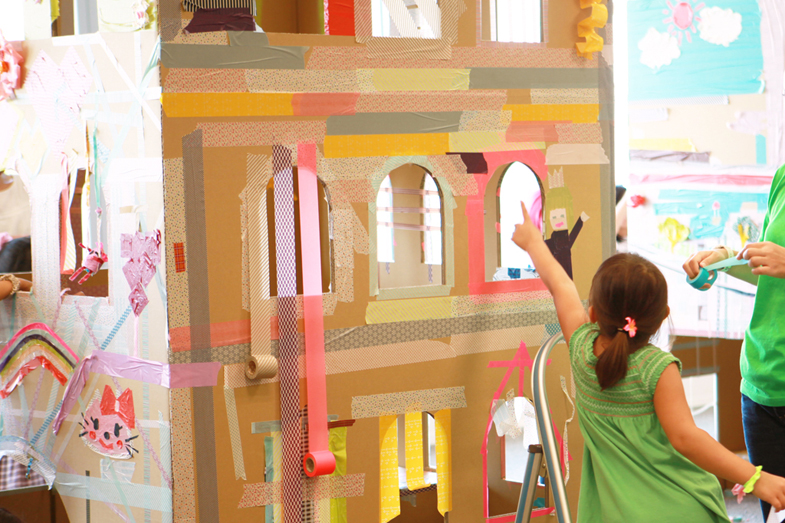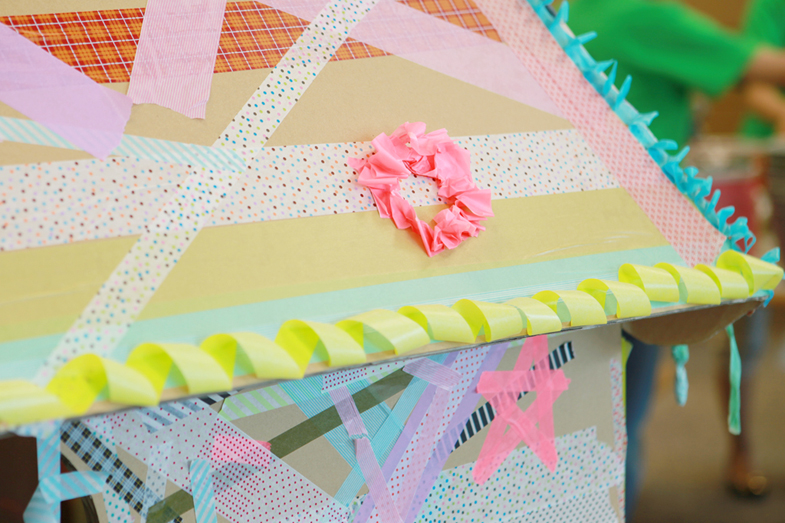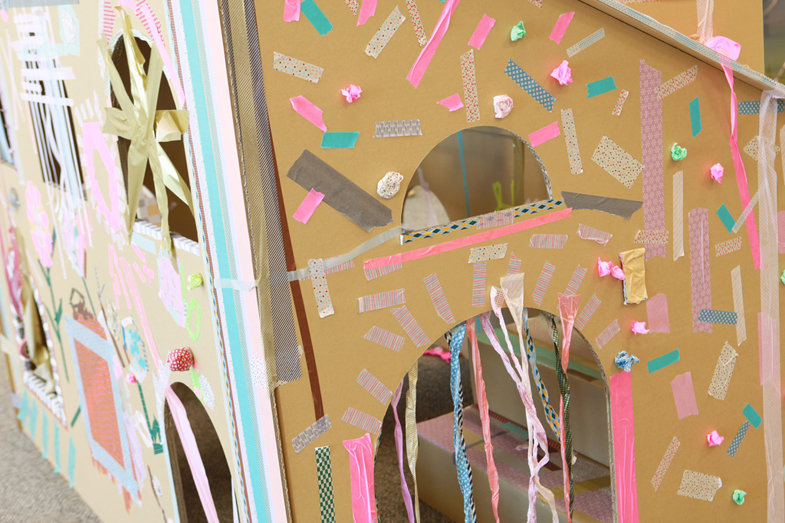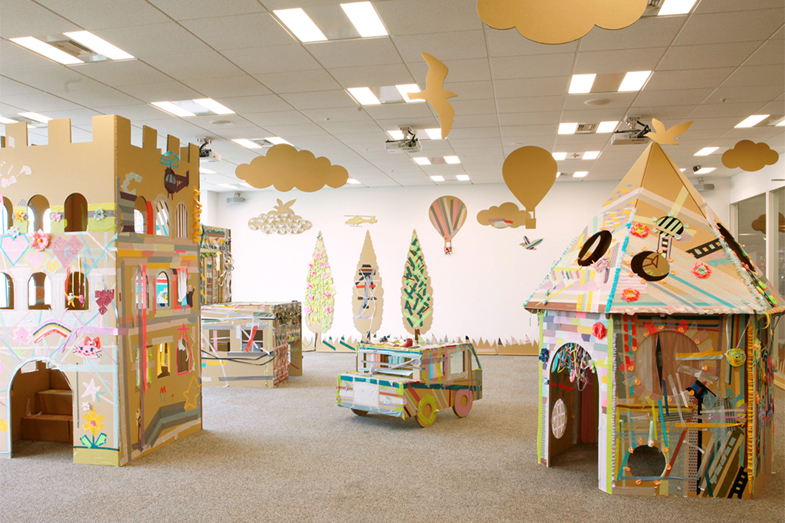 こども向けのワークショップ「東京ミッドタウン・デザインハブ・キッズウィーク」。ダンボール製のきちんと昇降できる階段や窓などを設けた家やビルを用意し、そこにmtを貼ってもらって、カラフルな町をつくってもらいました。こどもたちはもちろん、ママたちも自由にmtを使いこなしてユニークな町をつくることができました。今回も参加者に使用したテープの中ならお好きな柄のテープと、参加者限定テープを差し上げました。mtの新しい使い方のアイデアに今回も驚かされました。
The second workshop in Tokyo Mid Town during the kids week. This time, we prepared some robustly constructed houses, chairs and steps, and asked kids to create the colorful miniature town freely.
Not only kids but also their mums enjoyed decorating their animals a lot and we learnt many fresh methods of using mt tapes from their unconventional way.
We gave the kids an original tape for this event and few more tapes as a souvenir at the end of the event.
We saw potential in these events that mt tapes will become widely known.